The flower garden and the surrounding countryside that provided a lot of the inspiration for our lights over the last year shine through no clearer than in our latest light, the Ume Lantern.
In a slight diversion from our signature glass pendant lights, Esther has embraced a different way of expressing her love of nature with this light, which features floral imagery taken from original paintings, printed onto natural Dupion Silk.
As this light is so different, we wanted to show a little of the background and inspiration behind it.
Heavily influenced by Oriental style, the use of silk was the obvious choice for the light, not only allowing us to create bigger pieces, but also enabling Esther to bring together the many elements that inspire her work, while harking back to her roots of print and textiles.
Esther's Sketchbook
The original design for the print comes from a series of drawings taken from Esther's own garden in Derbyshire. Below are some of the photos and drawings of peonies, irises and grasses that made up the pattern on the design.
Although a diversion for Curiousa, the move into print and pattern is a hark back to her roots, as previously to glass lights, Esther started out designing wallpapers and working with pattern and print.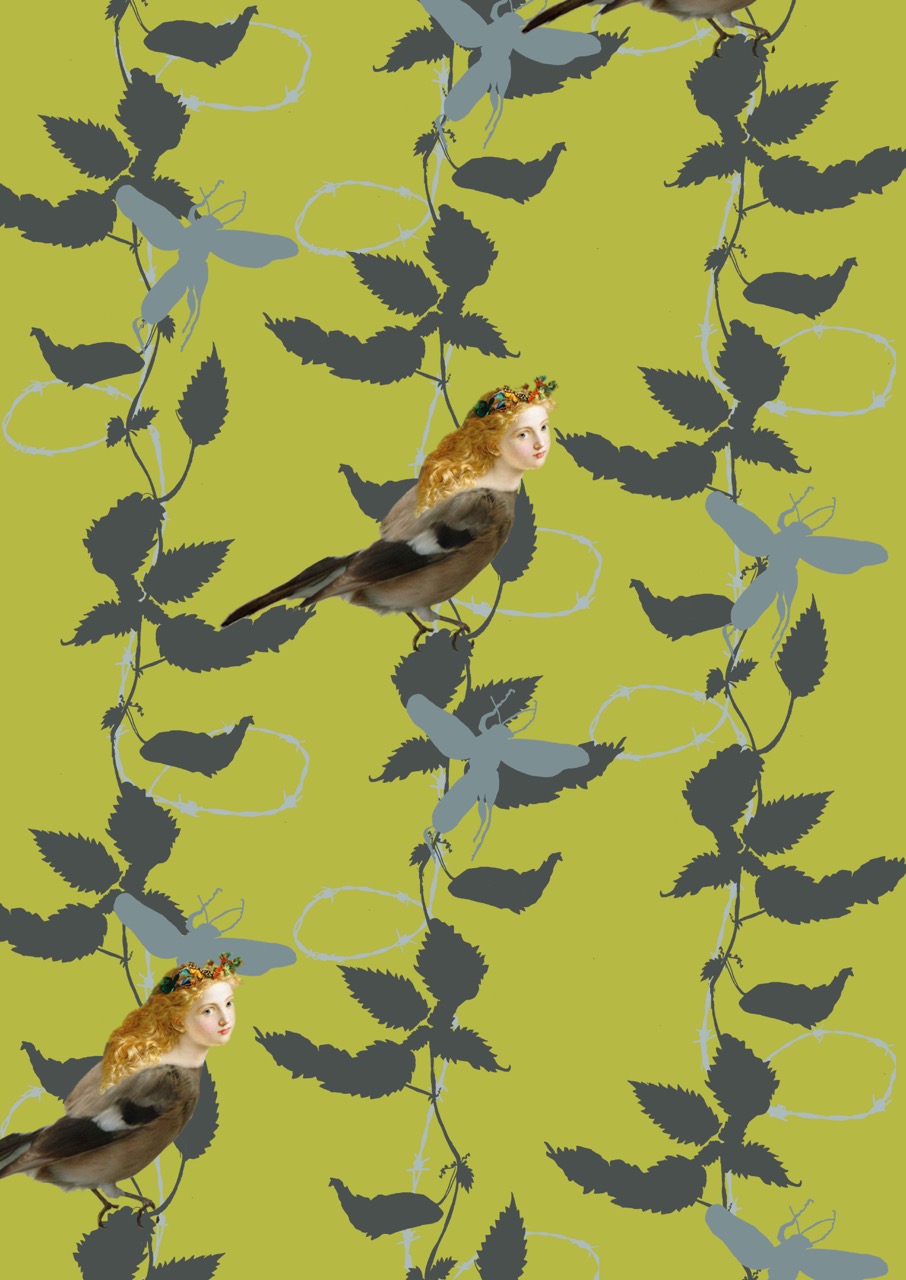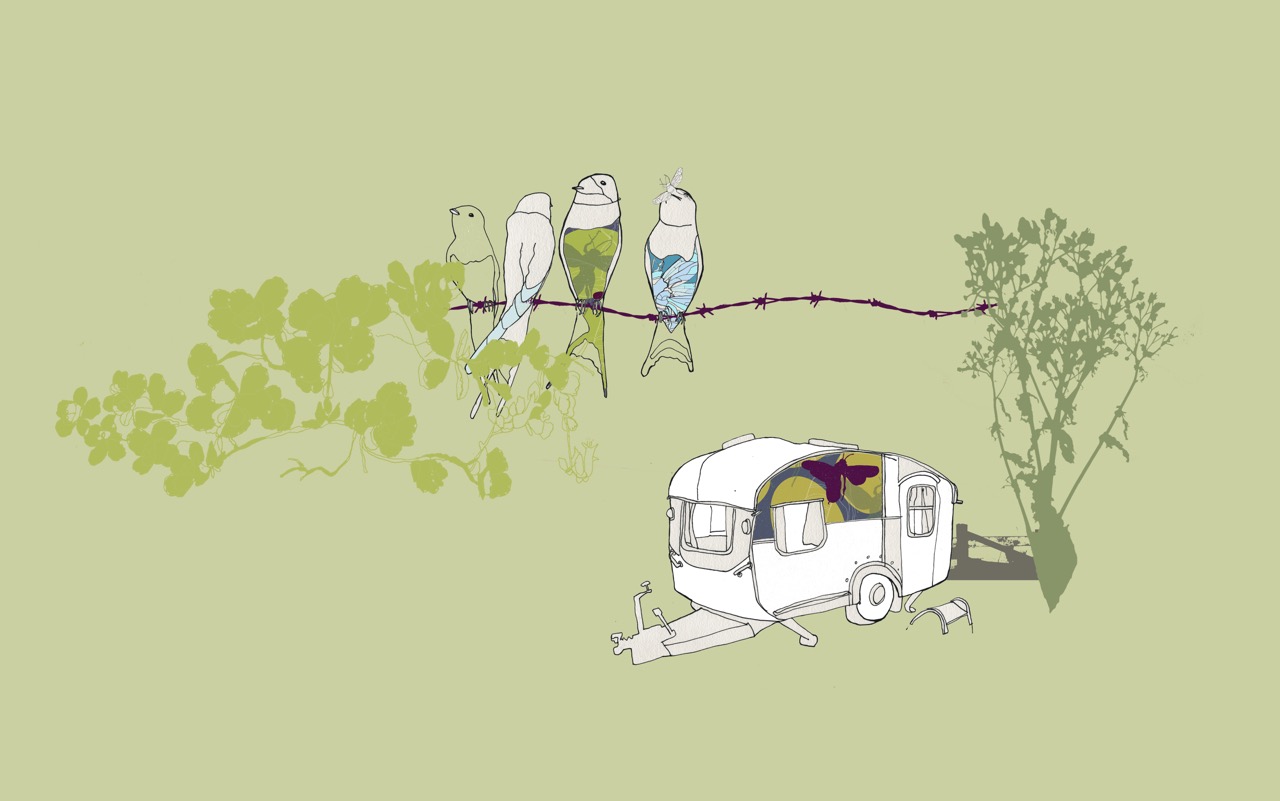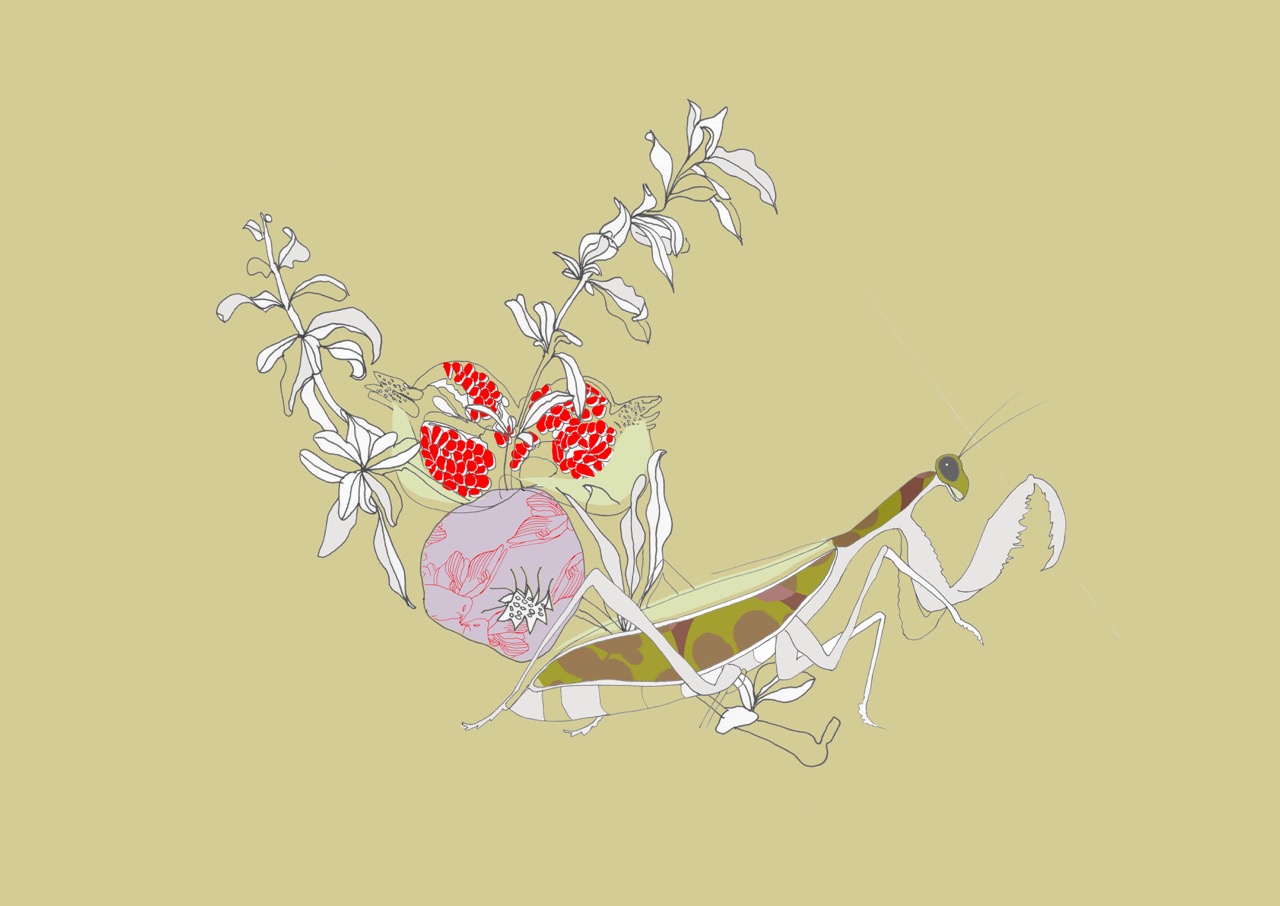 Still very much inspired by print and pattern in her work today, the paintings of plants and flowers have been made into a wallpaper, entitled 'Garden is Sanctuary', as well as another design called 'Stoney Wood'. If you've been following our work over the last year, you may recognise the wallpaper from the background of the Japonica and Snowdrop photo shoots!
In both designs, you can see strong elements of nature coming through, as well as subtle Oriental influences as seen in the 'Stoney Wood' design, inspired by the beautiful chinoiserie wallpaper in Chatsworth House in Derbyshire.
The 'Garden is Sanctuary' design now features on the Ume Lantern printed onto the silk, alongside the 'Stoney Wood' design, 'Red Spike', 'Peony' and other designs options inspired by their colourful elements.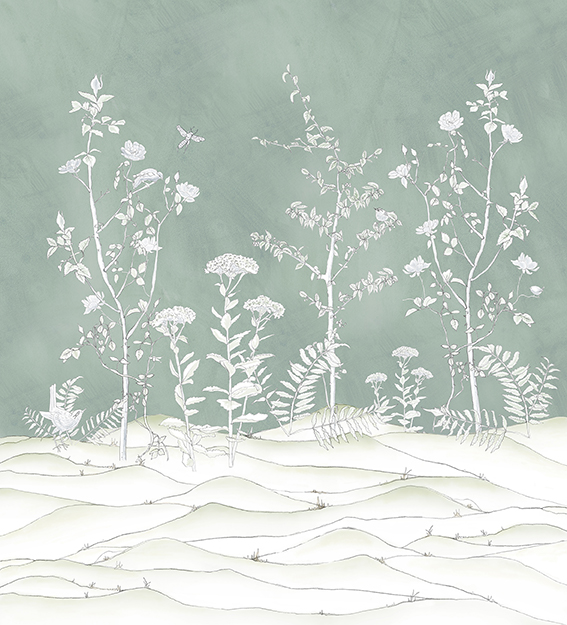 Although it may come as a surprise that there is no glass in this light, glass still holds a place in the bigger picture. Esther says: 'My original vision for the lantern is for it to work with our glass lights too. I pictured them cascading down a stairway, or hanging in a grand space where the mix of coloured glass and silk could work beautifully, as they will be at our Decrorex stand this year.'
The Ume Lantern in shape and style brings together the inspirations of all of these individual elements, whilst being able to make a statement in pattern, colour and size. The light will be launched officially at Decorex this year.
For Ume Lantern Product Information click here.
If you'd like to read more about Esther's story, view the about section.